Profile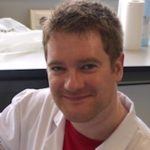 Adam Hargreaves
Curriculum Vitae
Education

St. Augustine's Primary School (1991-1998), Queen Elizabeths Grammar School (1998-2003), Clitheroe Royal Grammar School Sixth Form (2003-2005), University of Liverpool (2006-2009), Bangor university (2009-2014)

Qualifications

I have a Bachelors degree in Tropical disease biology, a Masters degree in Ecology and a PhD in reptile genomics and venom evolution.

Work History

I've worked at the University of Oxford since October 2014, but before starting university I worked in a few pubs, at an engineering company and for a company packing gifts for Christmas (exactly like one of Santa's elves)

Current Job

Sir Henry Wellcome Postdoctoral Fellow

Employer
Favourite thing to do in my job: Discovering something new about biology and then sharing that with the rest of the world

About Me: I'm a biologist currently living in Oxford. I love weird animals.

Read more

I am originally from Burnley which is a small town near Manchester. I moved to Oxford in 2014, initially for a short 3 month job. Stayed a bit longer than expected…

I am completely obsessed with music and spend most of my free time either playing guitar or going to gigs. I have 4 guitars now but I reckon there's room for one more. Maybe five. I also like gaming (Team Playstation), reading comics, and exploring abandoned places to take photographs. I'm writing a children's book, it's about a turtle.

King Julien from the Madagascar films is my hero.

My Work: I'm a postdoctoral research fellow working on venomous snakes to make new antivenoms (and sometimes I also work on gerbils and sharks).

Read more

At the moment I'm a postdoctoral fellow which means that I manage my own project and am essentially my own boss. This means I get to do the work I'm most interested in, but there are some downsides, like if anything messes up it's up to me to handle it!

My project is to try and use the proteins which venomous snakes use to protect themselves from their own venom to develop new antivenoms. I want to try and make more effective antivenoms which are cheaper to produce, and require no live animals.

Most of my work has involved sequencing genomes and looking at what genes are expressed in a particular organ or tissue, which involves both work in a lab and work on a computer. This type of method is applicable to a lot of different situations, so I've been lucky to work on a lot of different animals including snakes, geckos, sharks, frogs and gerbils.

My Typical Day: This can vary wildly depending on what is going on, so I'll give the "awesome" and "definitely-not-so-awesome" versions below!

Read more

AWESOME 😀

Handle some snakes and take some samples (probably via saying hello to the geckos), do some experiments in the lab, chat with other scientists about ideas, set some jobs running on the computer server (basically a really powerful computer), everything goes smoothly – Success!

NOT-SO-AWESOME 😐

Read and reply to LOTS of emails, check on the computer server, spend hours figuring out why all the computer jobs have crashed, spend the afternoon writing grant applications and editing paper manuscripts.

What I'd do with the prize money: I'd develop a travelling exhibit about snakebite and the history of antivenom

Read more

Bites by venomous snakes affect tens of thousands of people each year, but compared to many other health issues they receive minimal attention. Venomous snakes themselves are usually feared and can be very much misunderstood. For example, snake venom can be incredibly destructive, but it can also be a source of new medicines (for example Captopril, a medicine for high blood pressure, is based on a protein in snake venom), a fact which is often overlooked.

The only effective treatment for snakebite is using antivenom. The way we make antivenoms today hasn't really changed much since it was first invented in 1896, but there are a lot of new amazing methods being used which have all come about due to advances in technology and some very clever ideas.

Id like to tell people about venomous snakes and the ways technology can help us treat snakebite. This will include a DNA sequencer the size of a Mars bar! (The funky rainbow light box below)

My Interview

How would you describe yourself in 3 words?

Funny, Tenacious, Passionate

What or who inspired you to follow your career?

I think it's largely 2 things, one is that I love solving mysteries, which probably stems from my grandma and mum's love of murder mystery books and TV shows which I must have inherited. The second is watching nature documentaries as a kid. Sir David Attenborough has a lot to answer for.

Were you ever in trouble at school?

Yes. There was an incident involving lemonade and a new carpet…

If you weren't doing this job, what would you choose instead?

Very bored! My 2 dream jobs would either to be an astronaut or to play guitar professionally, but I think the chances of either of those happening are very slim!

Who is your favourite singer or band?

The Smashing Pumpkins

What's your favourite food?

Cheeseburgers are life

What is the most fun thing you've done?

Me and my best friend taught English in schools in China and Thailand. It was an amazing adventure!

If you had 3 wishes for yourself what would they be? - be honest!

Relax more, actually finish work without it being to the wire (I'm getting better, honest!), finally get my act together and start a band

Tell us a joke.

My girlfriend and I often laugh about how competitive we are. But I laugh more.
---
---